In March, when what felt like the entire planet went into lockdown, we decided that with the help of our church and a few friends here in Germany, to try and help those who were not cared for during the lockdown in the Congo.
Our team on location in Congo worked very hard to identify those who were most vulnerable and who would need help during these hard times. In Congo the elderly are not cared for by the government and even during lockdown the government did not provide food for these elderly people's survival, so we know that automatically being an elderly person is a vulnerability in Congo.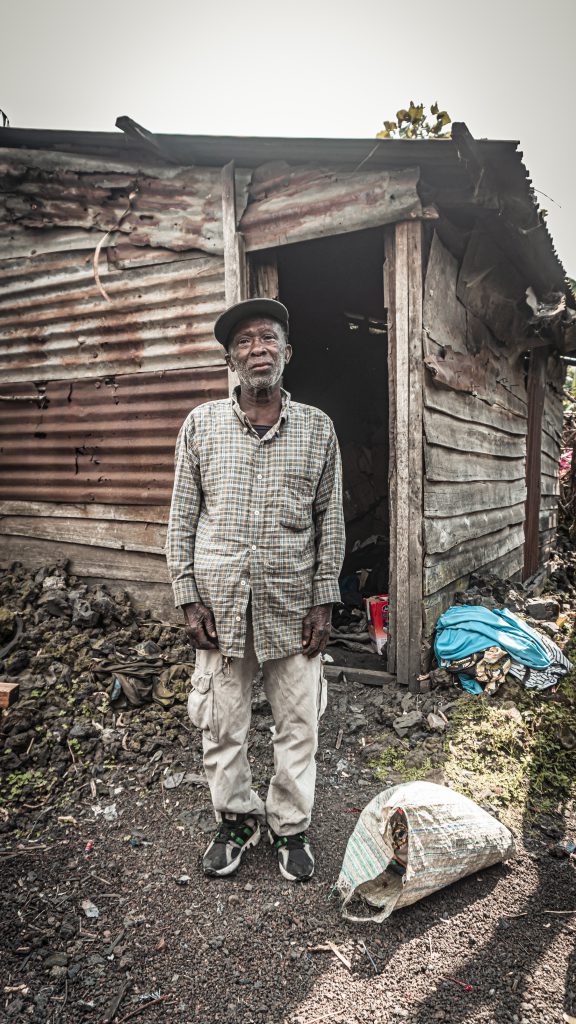 The team's research led us to a small village outside of Goma where many elderly people were in great need. While there distributing food parcels and protective masks we got to know Kafupi, a 75 year old man who works as a tailor in his community. He has been working for many years as a tailor and always had something to eat, but when the lockdown happened the clients did not come to his little shop anymore.
Not having any resources and not knowing what to do, he was just waiting for his time to come because he was completely without hope that he would find food to eat. His only hope, his tailoring work, was silent as no one came with work for him to do. Instead, Focus Congo showed up with food and he was full of joy that finally someone thought of his village and brought them help.
We wanted to know more about Kafupi so when we finished distributing food and supplies he took us around and showed us where he lived. As we approached his little shack we noticed that it was leaking profusely and was in extremely bad condition. We understood from looking at his home that someone his age would not be able to survive another rainy season under these extreme circumstances.
After this visit we made the decision to build a shelter for Kafupi so that he will be able to stay dry and well; no more need to be scared of the rain pouring through the roof and making him ill. When we gave him the news that we would do this for him he was astonished! He was so happy that he had tears of joy in his eyes and said that he had never had anyone help him in this way.
We have since completed building Kafupi's house – he has already moved in with gratitude and thankfulness to those who helped him survive in this time. He also prayed for all of those people with good hearts to continue to help other elderly people who are still living in the same poor conditions that he was.
There are many more elderly whom we could help with safe shelter. If you would love to support building a shelter for the elderly please donate here.