As part of a humanitarian Outreach with Focus Congo I had the chance to work for 2 weeks in Chahi Hospital – a small but resourceful hospital in the Democratic Republic of Congo (DRC). It is found in Bukavu, the Capital of the Province South Kivu, strategically placed in a poor community that treats those who are in medical need.
It was an honor to be part of the surgical department, where I was mostly involved in training, teaching and observing. Working with Dr. Kishimbi, a Pediatric surgeon, I learned to work making the most out of the least; to notice the lack of medical equipment was the most challenging and humbling of all experiences.
This lack of necessities most drastically showed after we delivered a baby by C-Section. After a successful surgery both mother and child were brought to the maternity ward. During the staff meeting the next morning one of the pediatricians reported that the baby boy passed away. The baby died because oxygen was not administered to him. This struck me so deeply because this is something unheard of anywhere. Yet the Hospital only had 1 functioning Oxygen concentrator and nothing could be done at the time. I realized then that something really needs to be done there.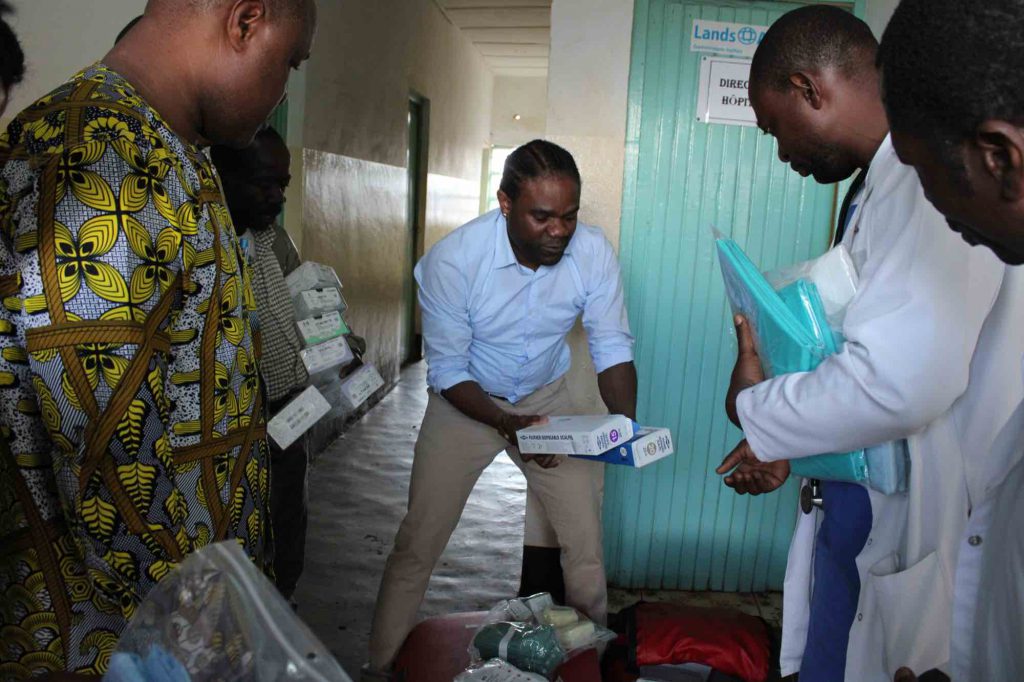 Once back in Germany, we immediately started to collect Hospital/medical material and equipment for Chahi Hospital. We are so full of joy to see all that came together so far – our storage places are packed up to the roof. Among most of the donations we have received are priceless items: laparoscopic towers, surgical instruments, anesthesiology monitors, surgical scrubs for the surgery team, patient stretchers, ultrasound machines, drapes, compresses, pediatric gowns, maternity equipment, baby diapers and a dental practice.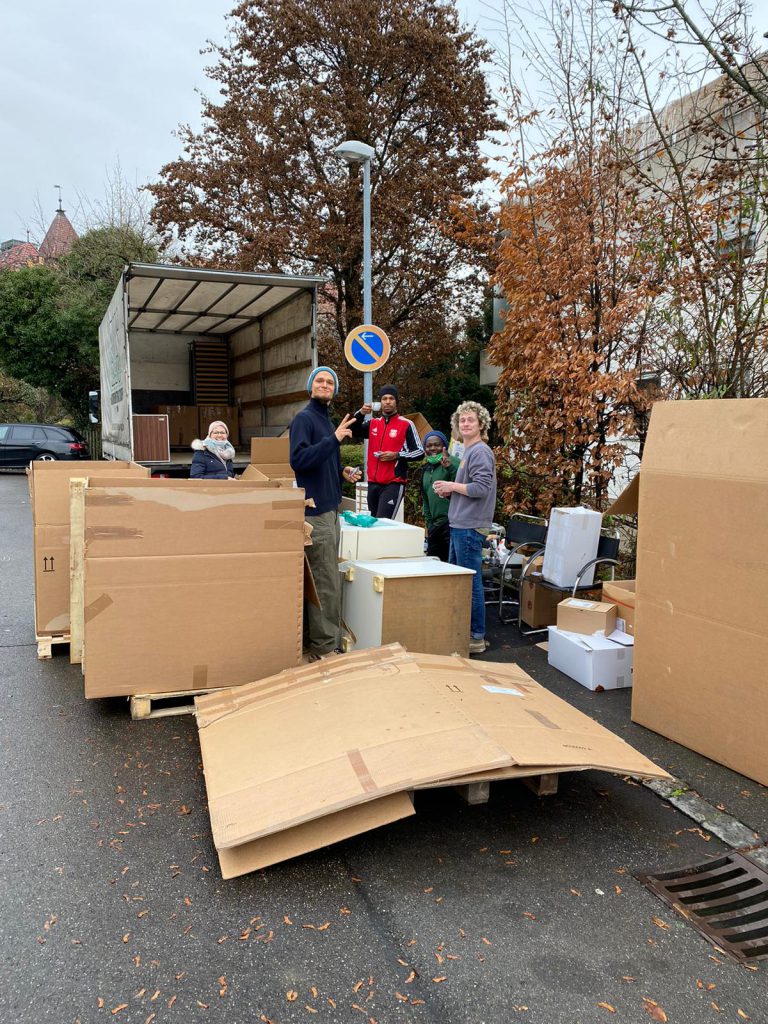 The donated surgical instruments and equipment will definitely increase the chances of procedures being performed quickly and efficiently. This should decrease the length of a patient's hospital stay while increasing the number of elective procedures able to be planned per day, which means more patients can be treated.
It is such a sigh of relief to know how much we can accomplish this much equipment; and all this effort would not have been rewarded without teamwork, so many thanks go out to those individuals and institutions which have made our project possible.
Special thanks and appreciation goes out to:
Katharinen Hospital
University Hospital Tübingen
Olga Hospital Stuttgart
ENT Surgery Department Stuttgart
Dr. Thomas Urbanowicz, Reutlingen
"Hoffnung für eine neue Generation" Rudersberg
Our goal is to send a container with all the equipment to DRC in 2021, until then we are still collecting medical equipment. Anyone can become a supporter of our project, either by donating financially, equipment or becoming a representative of Focus Congo e.V. by sharing the word.
To be part of a humanitarian organization such as Focus Congo e.V. gives one the sense of being part of something bigger than oneself. Hence the means of collective effort in supporting a Hospital so far away.
Thank you
Stephen Gaiseb Surgeon
Don't have access to medical gear? We still need you! In fact, we need to cover shipping costs and here are some other items that we would like to include in our Focus Congo container: click here (include a list of needed items or ideas)